Tips On Finding The Penguin Band
Want to find the Penguin Band? Below you can check out these talented penguin's player cards along with tips on how to find this famous group when they're online.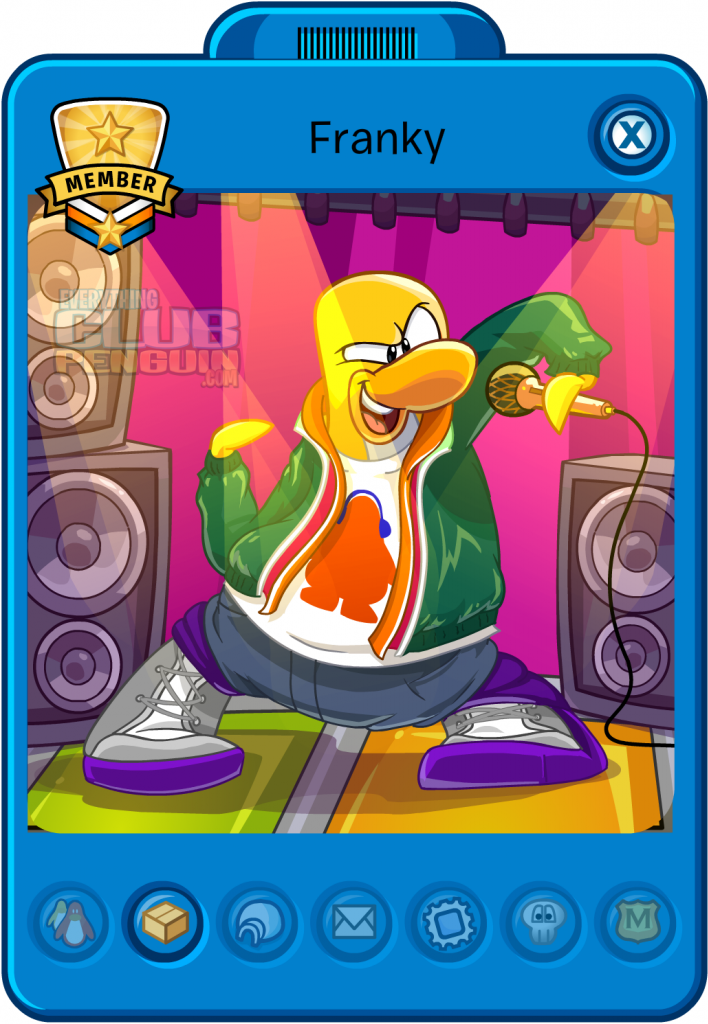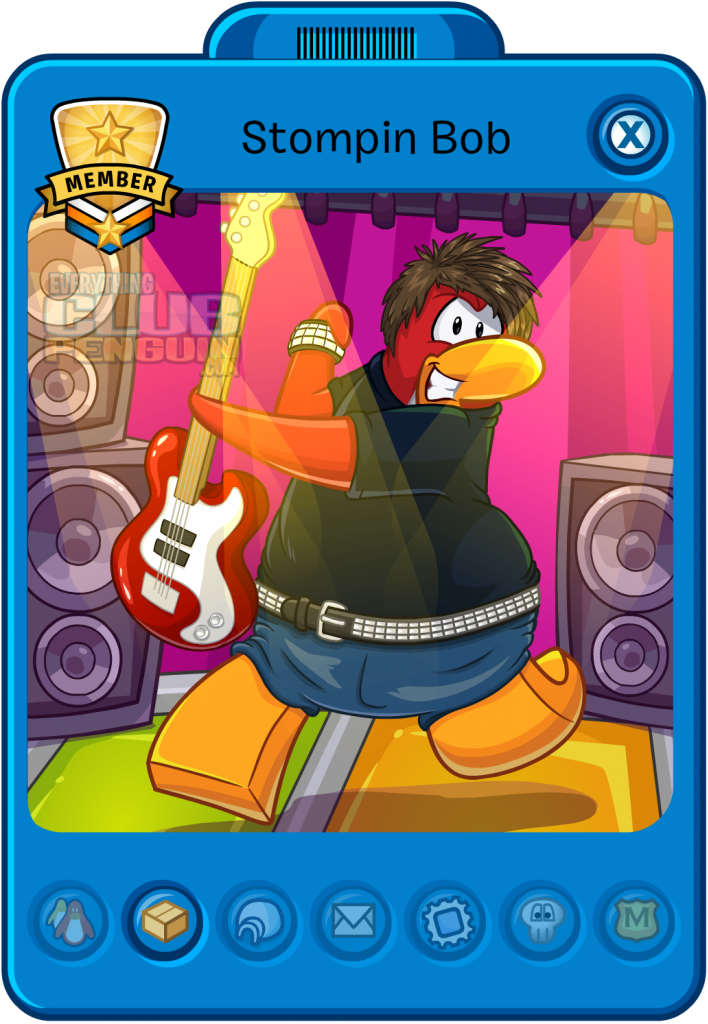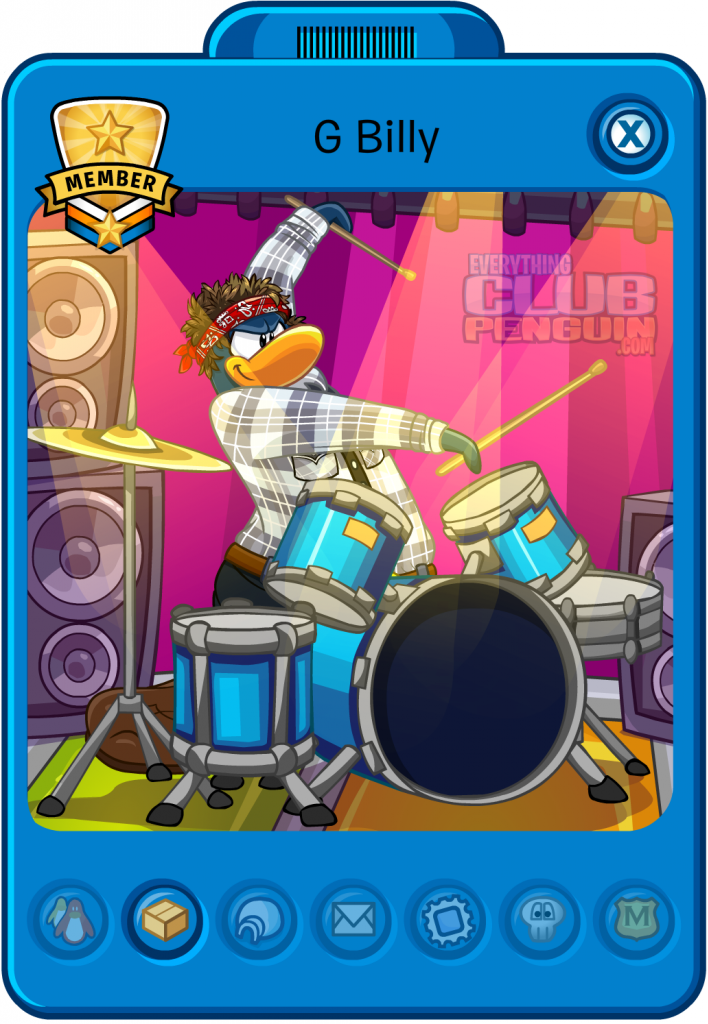 The Penguin Band Outfits:
G Billy

- Blue penguin with brown hair, red bandanna, gray/white/black collard long sleeve shirt, black pants, brown cowboy shoes & drumsticks
Franky

- Yellow penguin with Music Jam jacket (green, hot pink, lime & white), blue jeans & purple high tops
Petey K

- Green penguin with a red hat with blonde hair, silver glasses, black and silver striped vest with white T-shirt underneath, brown leather shoes & a blue electric guitar
Stompin' Bob

- Redpenguin with brown wavy hair,dark blue shirt, silver and black beaded bracelet, silver and black spike belt, blue pants and a red bass guitar
The Penguin Band comes in groups, unless they to visit together. They usually are in the same room together, but spread out. You will normally see two different crowds in two different spots of the room they are in if they are coming in groups, otherwise there will be four groups in for different section of the room they are in.
They usually fill up a room fast, so another way to know if they are in a room is if it is full! Other penguins may try to divert you from the room the Penguin Band is really in, so when trying to get in, don't trust others. They may say that they are on a different server, or in a different room ,or maybe isn't even there but they could just be trying to get you away so they can get in! Besides, if they knew where they are, why wouldn't they be there?
The Penguin Band visit full servers a lot, so good luck getting into the servers! There are usually a lot of penguins around them so you may want to check the crowd very closely to see which penguin looks exactly like them. Click their penguins and their player cards will appear on your Club Penguin screen with the player cards shown above.